ERGODEVELOPPEMENT™ is able to meet your specific industrial maintenance requirements varying from carrying out occasional servicing work to the complete dismantling of industrial sites.
Moreover, for maintenance operations requiring new-for-old parts replacement, ERGODEVELOPPEMENT™ is able to perform the calculations, design and manufacture the parts for you. This is achieved through the know-how of ERGODEVELOPPEMENT™'s qualified teams.
To fully meet each customer's requirements, ERGODEVELOPPEMENT™ provides a maintenance package available as follows:
A maintenance contract for peace of mind
To reduce the failure probability of a machine, ERGODEVELOPPEMENT™ offers a maintenance contract. This programme comes fully within the scope of preventative maintenance. It enables us to offer to replace, service or recondition a piece of equipment before it fails or stops your production line.
A maintenance contract may also be drawn up for carrying out corrective maintenance.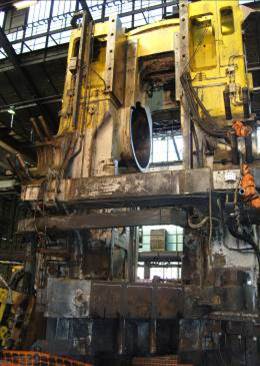 Occasional maintenance and call-outs: day-to-day emergencies
In the interests of reactivity, ERGODEVELOPPEMENT™ can very quickly provide you with qualified personnel for occasional maintenance operations.
Dismantling and site transfers
ERGODEVELOPPEMENT™ offers you the know-how of its qualified teams to carry out your industrial dismantling projects. We can take over the dismantling of your manufacturing units and transfer your infrastructures from one site to another.
Retrofit/Revamping
Retrofit and revamping constitute a true economic alternative as opposed to investment as represented by purchasing of new machinery. ERGODEVELOPPEMENT™ does not settle for just changing the obsolete part but also offers a solution to enable you to optimise your existing installation.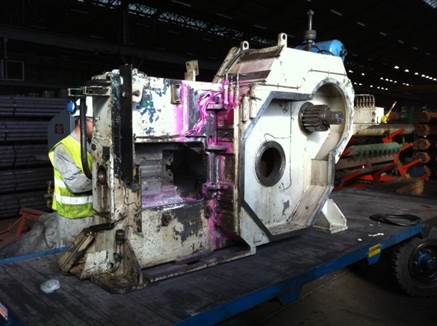 Plant shutdown
Plant shutdown operations require not only a knowledge of the customer's installations, but also involves costs for the industrial company. The key element in shutdown operations is optimising the time taken. This is why ERGODEVELOPPEMENT™ adapts to its customers' constraints by finding solutions which are the most appropriate to their needs.